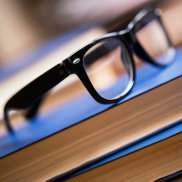 FAQs
Online Banking Questions
Is my Username case sensitive?
Answer: No, Usernames are not case sensitive.
What do I do when I get locked out of internet/mobile banking?
Answer: If you get locked out of internet banking you must click "forgot password". You will then be prompted to answer one of your pre-selected security questions. You must answer the first prompted question correctly. If you answer the question correctly you will then be given access to your online banking account information. If you do not answer correctly you must contact us for assistance at 606-723-2139.
Why am I unable to view a newly opened account or loan on my internet/mobile banking account view page?
Answer: You must register each new account you open with your internet/mobile banking account. To do this select "user services" tab and click "choose a new form to submit". Next you must click "add a new online account" You will then be prompted to add a new account.
How often am I required to change my internet/mobile banking password?
Answer: You are required and prompted to change your internet/mobile banking password every six months.
I have attempted to transfer funds between two of my CGB accounts; however the transfer amount is not showing in my new available balance. Why is this?
Answer: In order for a successful transfer to occur, you must go through the step by step process of transferring funds. You will be prompted to click "transfer" and click "confirm" before your transfer is successful. If your transfer is not showing in your available funds after clicking "done" please call us for assistance at 606-723-2139.
Can I make a principle loan payment via internet banking?
Answer: Yes, you can make a principle payment to your loan. The system will calculate the principle payment for you once you select "make a principle payment".
Am I able to set up alerts notifying me of various account activities?
Answer: Yes, you are able to set up account notification alerts. You can receive alerts via email. Alerts include: account balance, account overdrawn, balance >, balance <, check #'s cleared, deposits made, transactions made, NSF items today, online transfers, and stop payments.
Why does my account balance state N/A or a balance of $0.00?
Answer: Our internet banking provider, Computer Services Inc. is most likely experiencing a temporary outage. Your account information is therefore not accurate. This an uncommon issue, in which you will receive an email notification from us regarding the outage. If the problem continues to exist for a prolonged period of time please contact us at 606-723-2139.
How do I change my Username, Password, or Security Questions?
Answer: Select the "settings" tab on your internet banking homepage and click "security". You will then be given the opportunity to change username, password, or security questions.
How do I register for mobile banking?
Answer: If you are an existing internet banking customer you can download our app available for iTunes, iPad, or Android devices. You must use your existing internet banking login credentials to access the app.
Do I have to be enrolled in internet banking to become a mobile banking customer?
Answer: Yes, you must register as an internet banking customer before enrolling in mobile banking. After enrolling as an internet banking customer you will no longer be required to log into your internet banking account if your prefer to use mobile banking as your primary account resource.
Do I need to use a particular browser or version of a browser to access online banking?
Answer: Yes, you must use IE 11 and/or the latest versions of Chrome, Firefox, or Safari.